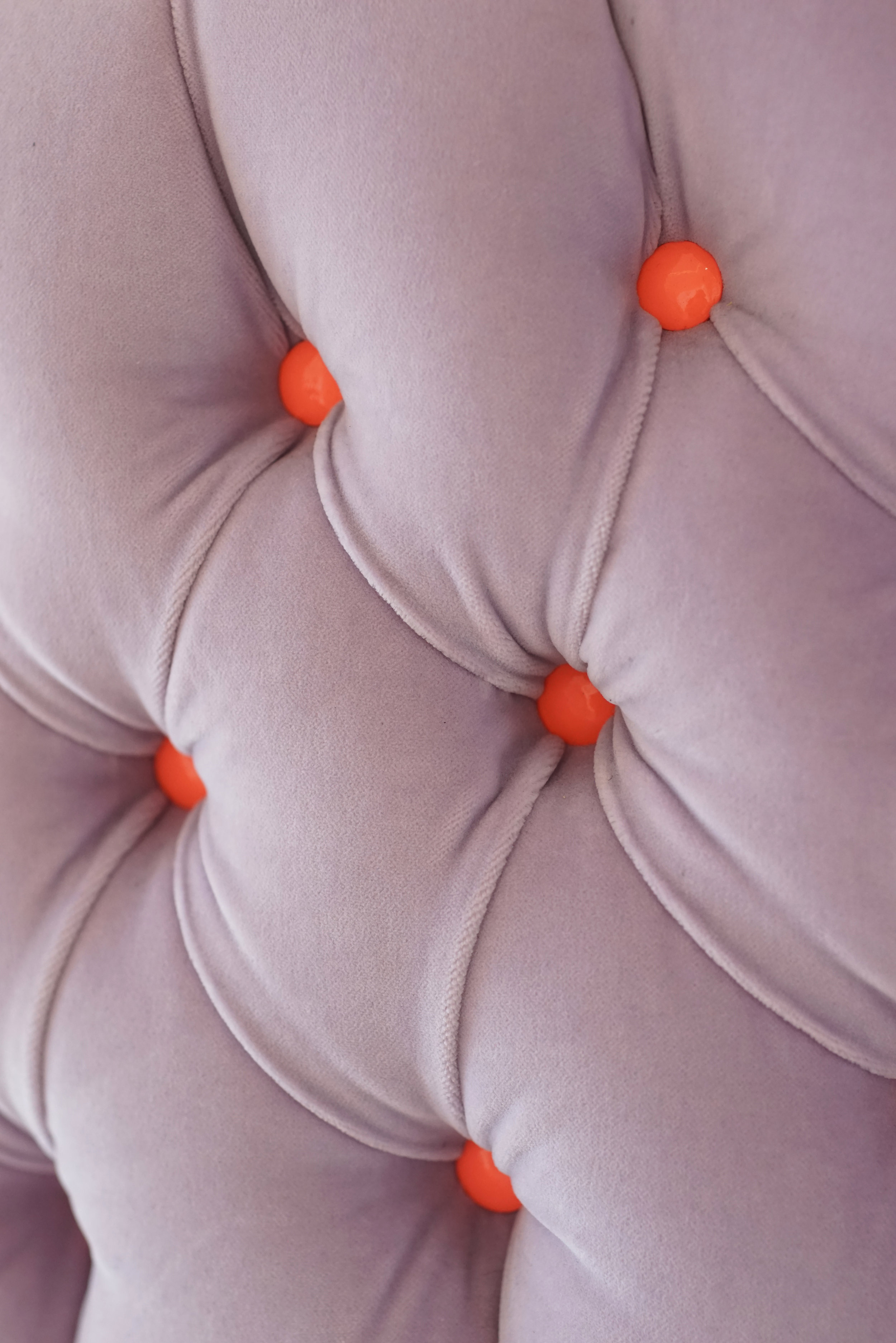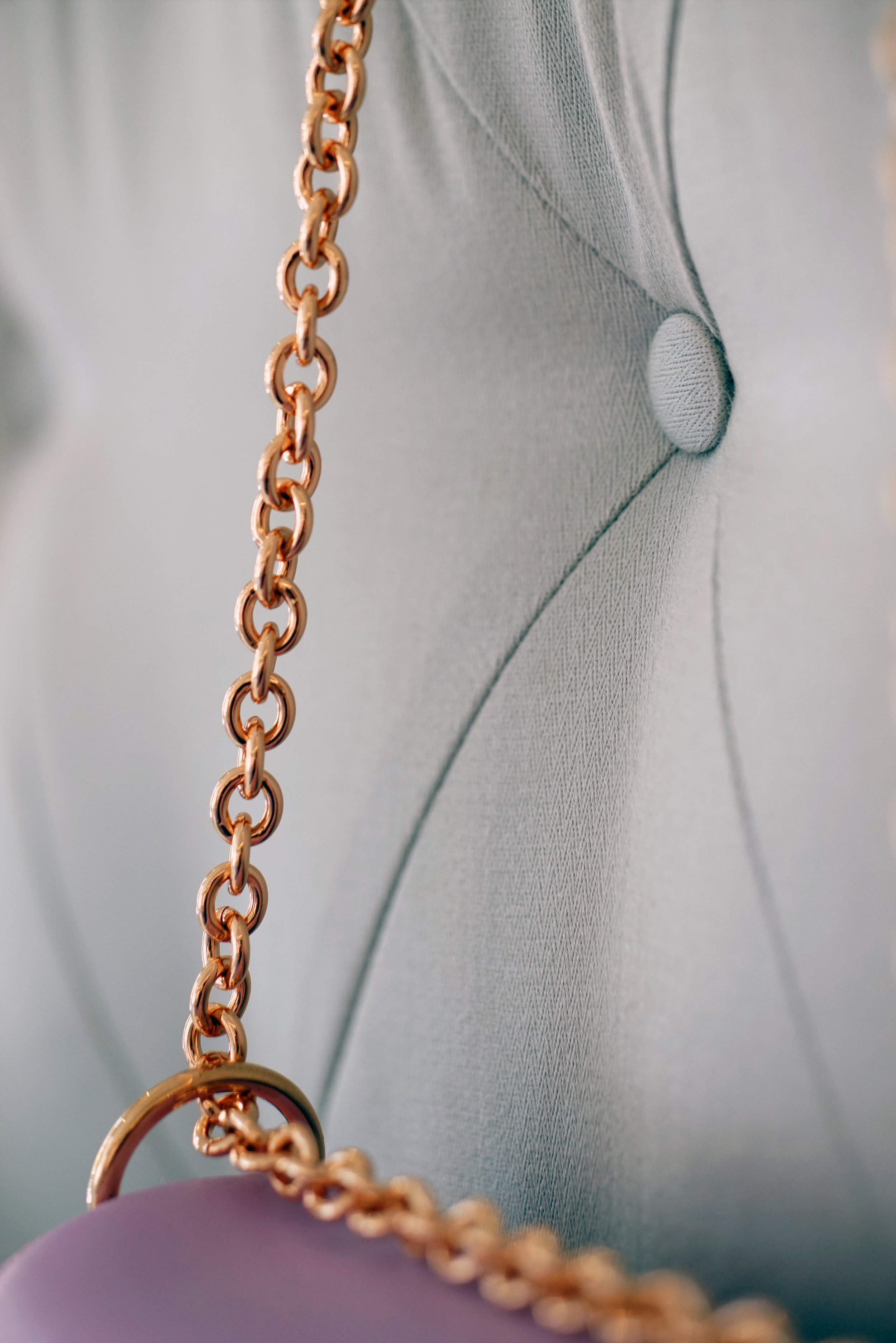 Located at number 124 Mount Street, this new retail space showcases Sophia Webster's latest shoe and handbag collections. Sophia collaborated with Studio Suss and us to create a unique retail design space that translates her signature brand codes into a brick and mortar reality. We created the bespoke furniture in Sophia's chosen colour palette.
Sophia Webster, British Luxury Accessories Designer
"It was fantastic working with Stuart Scott to create the bespoke furniture for my flagship Mount Street Boutique.
The upholstered custom-made circular sofa in lavender velvet with fluoro-coral patent buttons, is one of my favourite colour combinations. This centrepiece really brought my vision for the store to life."